A solid pair of shoes are essential to have when you want to take the approach to climb a rocky spot.Specifically, you need some quality approach shoes.An approach shoe is hybrid footwear, which has a sticky rubber sole,maintaining traction on steeper grades of rock. Sticky rubber, a snug forefoot, toe feet,durability and the ability to climb rock make the footwear awesome.In fact, approach shoes are multi-purpose shoes, designed to face the challenges of the approach to the crag.In a word, approach shoes are a pair of sturdy low-cut shoes ,which will help you cope with a rocky spot and terrain of varying difficulty. Indeed, they combine the best features of both sneakers and boots, which offer you outstanding benefits in the world of climbing or hiking.
Approach shoes are of various beautiful colors and designs to cater for your individual tastes.Different people have different tastes. The choice of color and design varies from person to person in the world of fashion. To cater for the diversity, approach shoes have different colors and designs. And so, they are able to win the hearts of all fashion-lovers under the Sun.
In terms of weight, less is always more. Approach shoes are light. So, they are easier to stuff in your backpack or hang on your climbing harness when you won't use them. There is no reason to weigh yourself down.
An approach shoe's upper part is very important just like other outdoor shoes. It is built with flexible synthetic material, which is extremely tough. As a result, it can withstand contact with rock and the like. Indeed, an approach shoe has the perfect combination of both flexibility and stability.
Approach shoes will evict your concern for fitting problem. Different people have feet of different measurements. Therefore, people need shoes of different sizes. Some people face fitting problem while buying new shoes. As approach shoes are people's shoes, different sizes of those are available. And thus they will be a great solution to your fitting problem.
Approach shoes are very comfortable to wear. As they are well-cushioned, they can absorb shock. Therefore, you will be able to move very freely even while walking towards intimidating landscapes. Succinctly, approach shoes will provide you incredibly more comfort compared to sneakers and boots though they are the combination of both the types of shoes.
Approach shoes are easy to maneuver in rough terrain where boots are very difficult to use.Boots become stuffy when the weather gets inclement. People can't wear boots in rough conditions. Approach shoes were invented, keeping the dilemma in view and they have the durability of a boot plus the easiness of a sneaker. Indeed, approach shoes can be used easily even in rough conditions.
Approach shoes ensure you more protection than casual sneakers do. Usually sneakers can't provide the same degree of protection as approach shoes can. Approach shoes have laces that extend all the way up to the toe. Consequently, they can be well-adjusted to your feet. Due to their protective build , the adventure lovers can enjoy the thrill and excitement of adventure, wearing them. These particular shoes are incredibly safer to be used than other casual
Approach shoes are a Solomonic solution to some problems of the climbers. When casual shoes and the specialized ones can't fit the bill, approach shoes become a must. As they incorporate some of the features of climbing shoes, climbers' concern melts away to a great extent and they rejoice, having a pair of approach shoes. They can use approach shoes as a smart solution to most of their grave problems concerning climbing.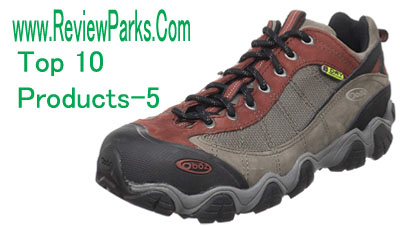 Approach shoes can be a great choice for the hikers. Each and every hiker should be acquainted with approach shoes. As hikers trek across uneven terrain , approach shoes can be their best companions. If you would like to explore rugged or rainy areas, you can definitely benefit from this hybrid footwear. When the weather gets wet, approach shoes won't get soggy and heavy. On the contrary, they will keep you dry and give you the feel of ease due to their water-resistance. Any lover of outdoors will tell you to wear approach shoes before walking across uneven places.
The approach shoe is a wonderful invention of modern science. They are hybrid footwear between walking boots and climbing shoes. They have all the best features that a shoe may have. So, they have versatility. They can be used as walking shoes though they are traditionally worn for climbing or hiking. They offer you a plethora of benefits including stylishness, comfort, flexibility, durability, protectiveness and water-resistance to make your life easy and comfortable. In a word, the approach shoe is a real all-rounder! It is a trusted name in the world of shoes. And sometimes your life will be prosaic in case you don't have a pair of dazzling approach shoes with you.